Super Wide

Colour Gamut

All of our paper has been carefully selected and thoroughly tested to ensure the very best results and super-wide colour gamuts. This is especially apparent on the canvas, where the calculation is 25% larger than some of the leading canvas suppliers!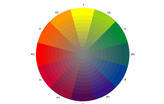 Professional Profiles

Free Of Charge

Our entire media range has been optimised with colour profiles to bring out the very best in colour quality, vibrancy and stability.

And the best thing is, they're all here available for you to download free of charge!

We believe that the Canon imagePROGRAF large format printers offer the best combination of quality and productivity, so we have created all of our profiles specifically for this range.

Click here to find a media profile for your Canon large format printer...